Seva Bharathi team works on 2,400 service activities across Telangana. Our projects are segregated to different purposes such as Affection Homes, Education, Health, Women Empowerment and disaster relief activities / need based activities. As on today our ourganisation is present across all 33 districts of Telangana and closely working with the community to empower the needy. We need your presence to work for the upliftment of the society. 
Why wait, come and join our team!

Affection Homes
Those children who are not owned by anyone is our children. Present in 15 places across state and we provide shelter for their upbringing despite their challenges

Education
Education empowers and is the primary reason for positive things. Our emphasis is to impart quality education and ensure the downtrodden children have a better future and positive life

Empowerment
Families struggling for ends to meet, always have many challenges. These challenges can only be solved if they are empowered with valuable information and avenues

Health
Connecting doctors to slums, Shelter homes in govt. hospitals, blood banks, regular health camps in the slums. We connect medical fraternity to the people in need
How We Are Helping Our People
Covid 19 - online counseling
COVID-positive & rushing to hospital ?Let Sevabharathi Care@Home come to you.With our *Care@Home service , COVID -19 patients with mild symptoms and who may not need hospitalization and can self isolate in the comfort of their home, and get remote medical advise/counseling.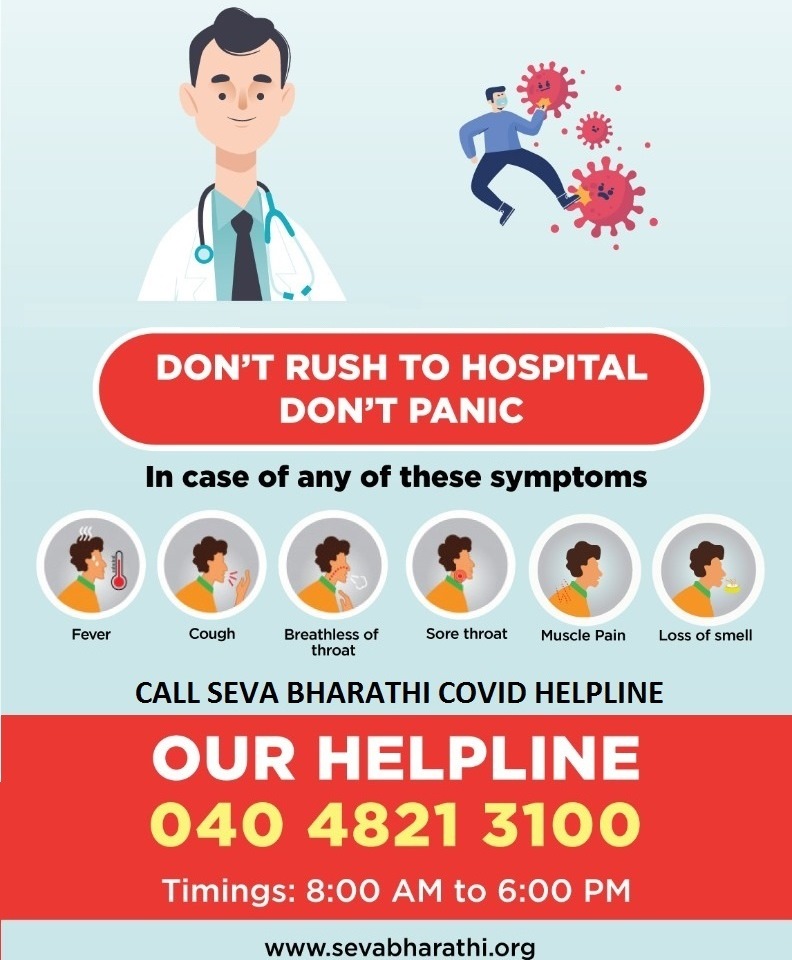 Covid awareness campaigns
Awareness campaigns are being conducted through Video conferencing platforms to dispel the apprehensions of the listeners on managing COVID 19.
* This is a service rendered over helpline for the patients who has mild symptoms and suggested home quarentine by Government authorities, this is only a support line and not to be treated as an alternative.
Volunteering ensures Not for Profits to reach the needy and empower them in the way that we could.

Service to Mankind is Service to God
This is the best time for us to connect and start working together. Please submit the details below and we will get back to you